Everybody knows what a meteor is – a piece of space rock that burns up as it enters the Earth's atmosphere and becomes a 'shooting star'. But what do you know about Meteora in Greece, a rock formation which has some of the most amazing monasteries imaginable?

There's a big clue in the name. 'Meteor' in Greek means 'high' or 'lofty' and, indeed, shooting star meteors are lofty objects, high above the earth. So too, at Meteora, the monasteries literally hang precariously into space, 'high church' dangling precipitously in the air from the cliff face on mountains that go up to over 600m.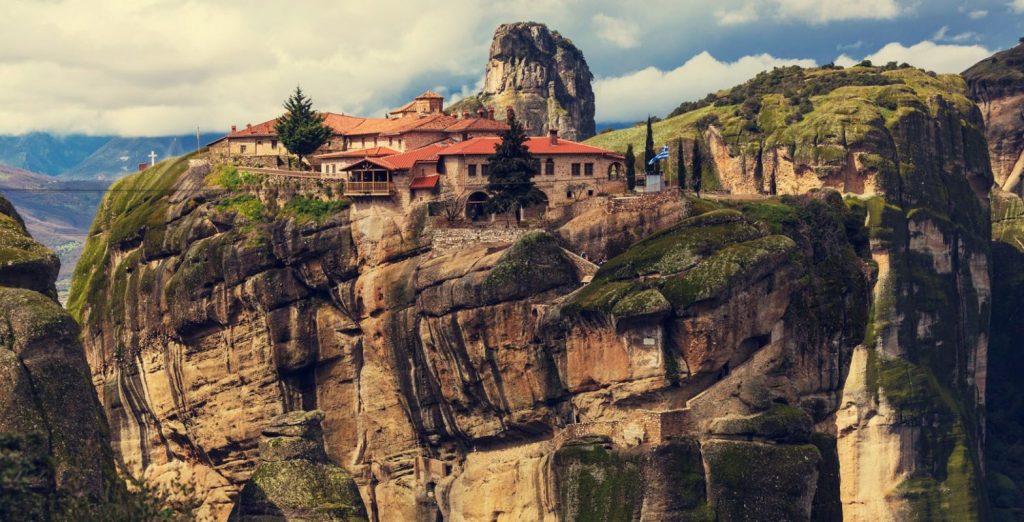 SAFE FROM SECULAR SCRUTINY

The first monastery was built here somewhere around the end of the 11th century CE. At the peak of the monastic community there were more than 20 occupied monasteries, amazing when you think that all materials had to be pulled up the sheer cliffs by ropes, in baskets. Now only 6 monasteries remain intact, although the ruins of others are still visible.

Equally amazing, even up until the 1920s, access for both people and goods was by rope, basket and/or ladders. This meant that they were essentially safe havens for both monks and nuns from marauding Turks or other secular invaders. More recently steps have been cut into the cliffs to make it easier to visit.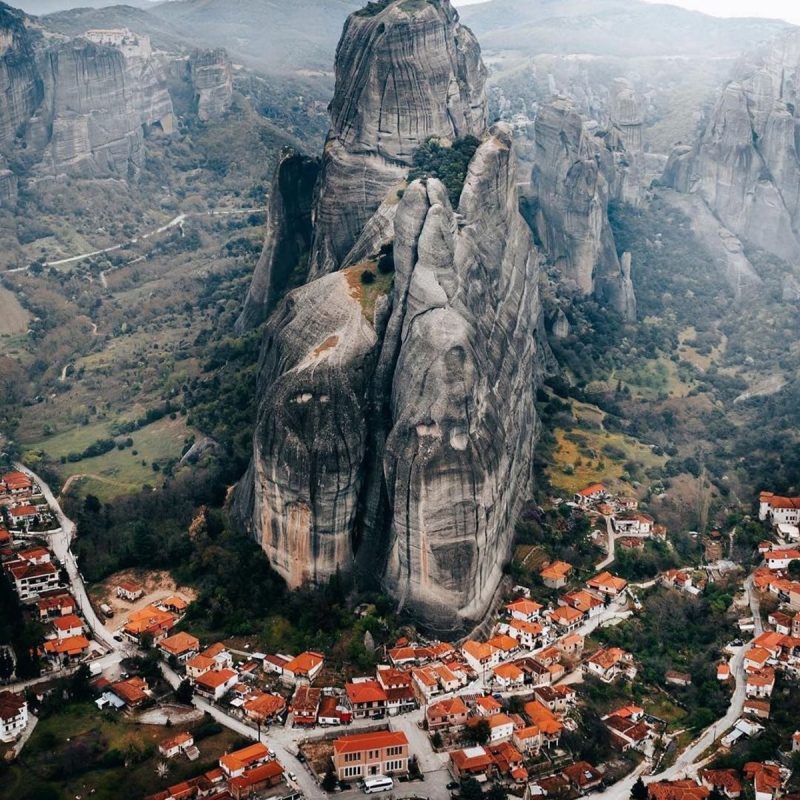 Q: WHAT DO YOU CALL A MAN FROM METEORA?
A: A METEORITE
There is another link between bits of space dust and the people of Meteora – they're both officially called 'meteorites'! Although, as you might expect in the high summer heat, the local population moves rather more slowly than their similarly named celestial cousins

Most famous of them all was Saint Athanasios the Meteorite who started building the Great Meteoreon Monastery in the mid 14rh century. In its heyday over 300 ascetics lived and worshipped there, but now numbers have diminished to single figures. Similarly at Varlaam, the second biggest monastery.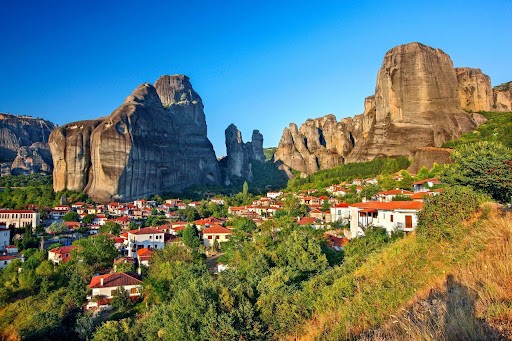 HOW TO VISIT METEORA
We'd love to show you Meteora – it's a special place for Greeks and orthodox Christians everywhere. It's also a UNESCO World Heritage Site. You can come here on a day trip from Athens (it's a 12–14-hour trip) or we visit here as part of our 4-day Peloponnese Sites of Antiquity tour that also visits Epidaurus, Mycenae, Olympia and Delphi.

That may sound like a bit of a flying visit – but when it comes to Meteorites what else do you expect!