Crete is the largest island in Greece. It's 5th biggest in the Mediterranean and, perhaps surprisingly, is 88th in the world in terms of size. Yet even given these impressive statistics, in terms of culture and history, and also natural beauty and glorious beaches, it punches well above its weight. Crete is a big deal, and it's very much the real deal.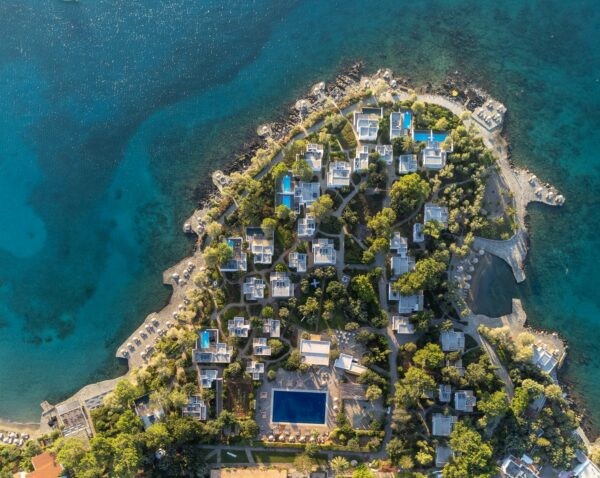 MINOS BEACH ART HOTEL SPECIAL OFFER – SAVE 10% ON HOTEL RATES

To get the best possible deal you need to stay in the best possible place at the best possible rate. Naturally there are hundreds of hotels on an island as big as Crete and we have to admit we haven't even stayed in half of them! But we know a good deal when we see one and the Minos Beach Art Hotel, on Crete's east coast, just an evening stroll from the old fishing harbour of Agios Nikolaos, brings a combination of lovely accommodation, a great location, lovely sands, and translucent seas. It also has great art on show in its own right in the reception areas and garden (you probably spotted a clue in the name!)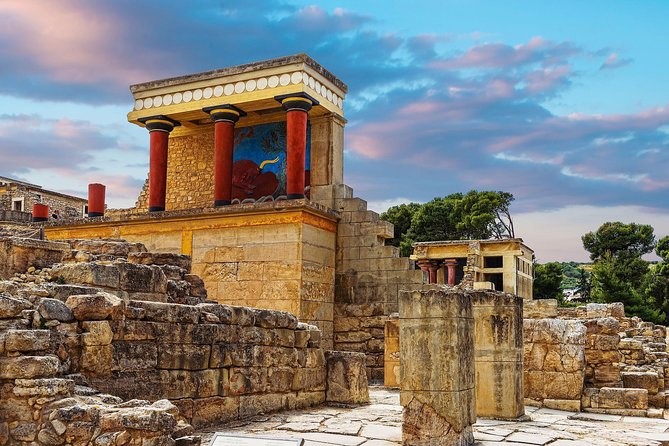 KNOSSOS, PHAISTOS, GORTYS AND SPINALONGA ARE JUST A DRIVE AWAY

About 50-minutes from Heraklion airport (we provide the transfer) the Minos Beach Art Hotel is a great base from which to explore Crete. You naturally have to see Knossos, legendary home of the equally legendary 'half-man, half-bull' Minotaur. We also recommend Phaistos which has some of the most wonderful Greek ruins in the Mediterranean – visit there and then go down to the coast at Matala (famous in the Joni Mitchell song for it's moon!) and see the cave dwellings.

Also make time for the old Roman capital Gortys. In typical Roman fashion it's right in the middle of the island and the old walls and amphitheatre are now hidden amongst a jungle of olive groves. Nearer to hand the old, abandoned Leper Colony on the island of Spinalonga maps history of a different kind.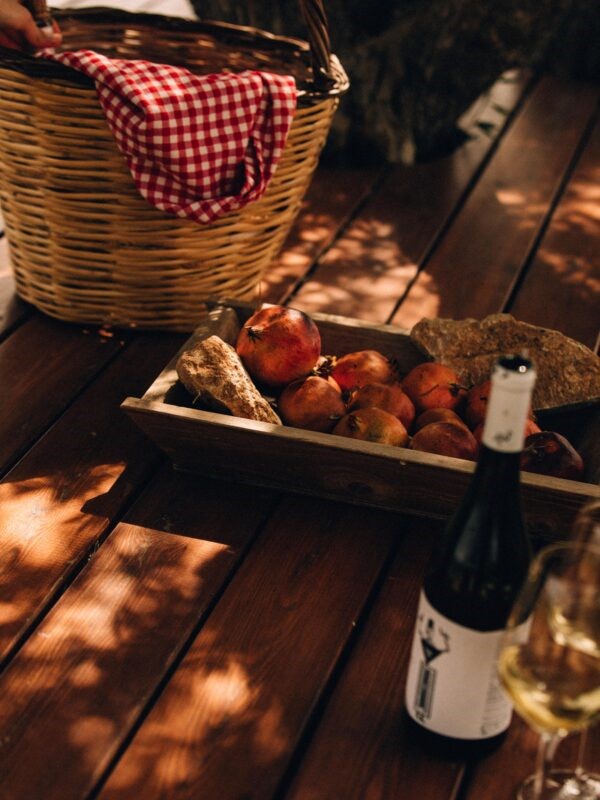 DRIVE THERE, MAKE SURE YOU GET LOST COMING HOME

You can see all the sites within an hour or so of the hotel. But one of the best things about Crete is getting off the beaten track. So, f you hire a car to explore by all means follow the sat-nav on the way there, but then wind your way home through the back roads and stop at one of the timeless back-of-beyond village restaurants where you'll find a warm welcome and wonderful food.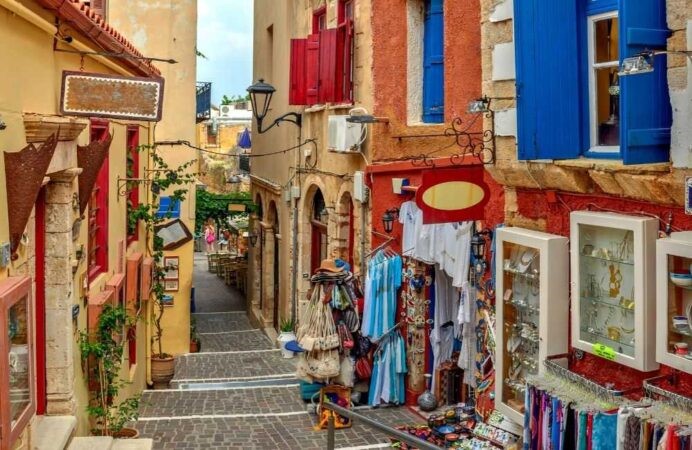 BOOK BEFORE MAY 31ST FOR DISCOUNT, STAY ANY TIME UNTIL AUGUST 31ST

Book with us before the end of the month to lock-in the discount. Then you can travel any time up until the end of August with the exception of the periods 11th thru' 16th and 24th and 25th June.

To book or more information email info@egh.travel