Explore Greece Experiences
A PLACE TO TRAVEL HOPEFULLY, NEVER REALLY WANTING TO ARRIVE
Don't worry, because whatever happens we'll get you to your destination. But if you have a hunger for adventure and thirst for experiences, Greece is a country where the moment you 'arrive' at one destination the next delight is just around the corner. Arriving somewhere should never be the end of something. Rather it's just the jumping-off point for the next part of the journey where every day brings hope of an even more idyllic experience just around the next corner. 
That experience might be a beach, it might be the next island, a hidden cave full of stalactites or a hidden bay washed by translucent waters. Then again it's just as likely to be the smell of something absolutely kebabulous on a BBQ after a morning's swimming, the sharp cold taste of a cold glass of white wine grown on Santorini's volcanic soils, or the sound of bouzouki music coming from the brightly lit taverna you're heading for on the promontory at the far end of the beach.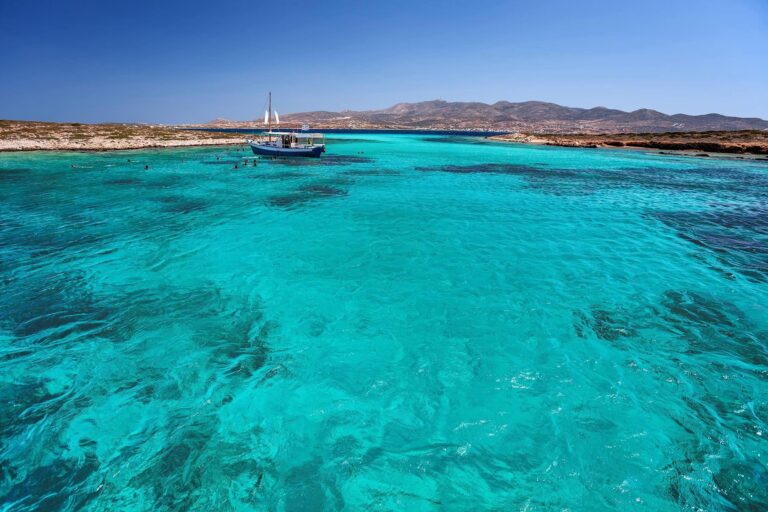 A PLACE TO COLLECT AESTHETIC & CULTURAL EXPERIENCES
The demands of physical appetites happily sated, Greece will also fulfil your aesthetic and cultural demands. This is the cradle of civilisation where history is writ large into the very rocks and fields from millennia dating back even before the Hellenic Golden Age. Greece has much to delight the inquisitive brain at many levels, we are a thinking-persons travel destination where those who come always return home at least a little enlightened.
A PLACE TO TAKE THE PATH LESS TRAVELLED
There are many world-famous things to do and see in Greece. For every know site or sight, there is something equally unique just off the beaten track somewhere along the road less travelled. Even we're still discovering many of these, but we do know where to look and we'd love to share them with you. Many are 'soft-adventure' days out kayaking down a river gorge through narrow cliffs or accessible only via an off-road Jeep safari. Never be afraid to be diverted.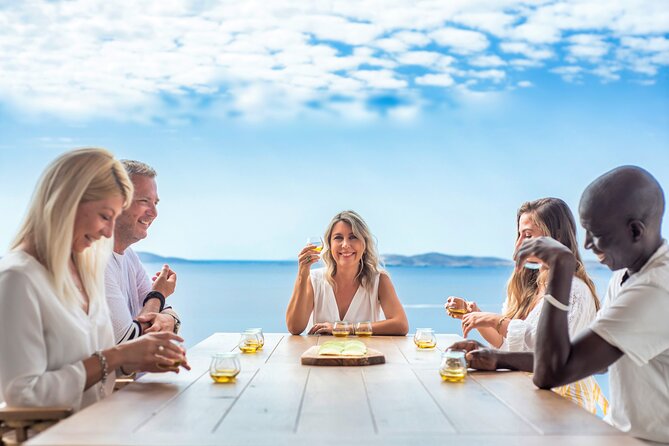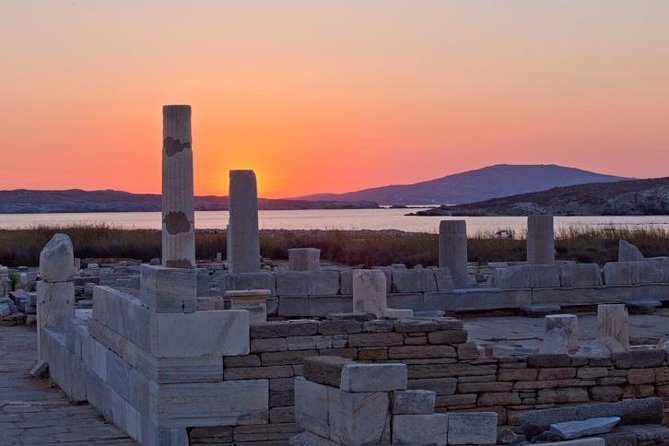 EXPERIENCE THE GREEKNESS OF GREECE
Perhaps most excitingly for many Greeks is the rediscovery of our heritage – the pleasure that comes simply from revelling in 'the Greekness of Greece'. Increasingly visitors and locals alike are seeking 'living tradition' experiences such as a farmhouse cooking day or an afternoon at a winery hearing about native Greek grape varieties and discovering just how great Greek wines can be.
EXPLORE EVERY GREEK EXPERIENCE UNDER THE SUN
We would like to share every Greek experience under the sun with you. There are far too many experiences to include on this website. Every year arts festivals and religious events take place on the islands and the mainland. If you wish to attend or visit, get in touch with us and let us help with your plans – then let us suggest other things you might like to experience nearby.
WINE, FOOD AND FARM EXPERIENCES
AT MYKONIAN SPITI
The word 'Spiti' is Greek for 'home' and Mykonian Spiti is a farm and farmhouse dedicated to keeping alive the traditions of the Cycladic Islands. It's run by an amazing lady called Teta who acts as a cookery teacher and host for typical lunches and dinners.
The farmhouse also provides the venue for our Greek wine tasting tours under the knowledgeable palate and watchful eye of cult Greek sommelier Stathis Pasoglou. There are two experiences available.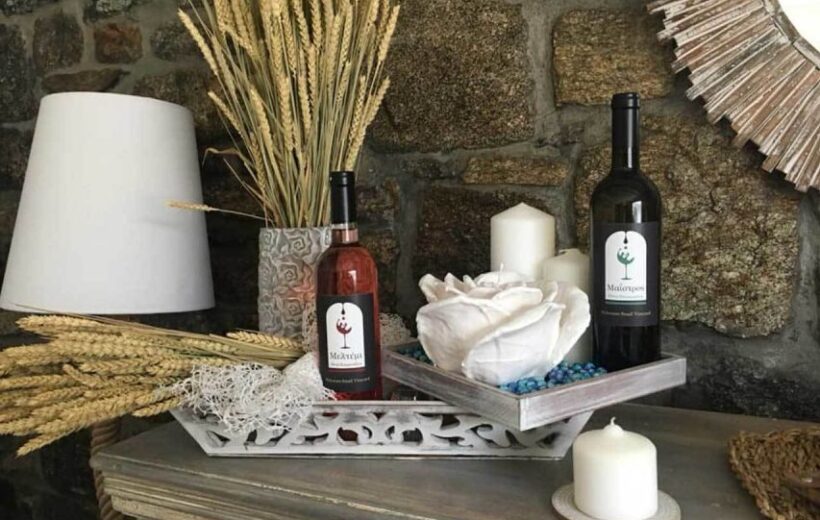 A tour to Mykonian Spiti, a farm dedicated to keeping the island's traditions alive, to taste 6 of the of the very best wines from around Greece hosted by cult sommelier Stathis Pasoglou. It's unique.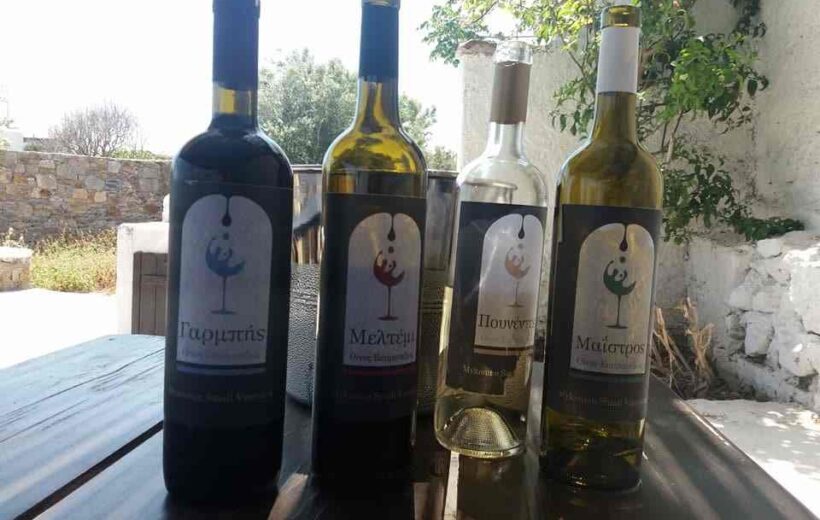 A slightly lower-level tasting of 4 Greek wines with accompanying snacks, still in Stathis' safe hands
The kitchen in the farmhouse at Mykonian Spiti plays host to three wonderful culinary experiences tutored by executive chef Teta.