10 DAY ISLAND HOPPING TOUR
ATHENS | MYKONOS | DELOS | SANTORINI | ATHENS
Designed to show you some of ancient Greece's most treasured and remarkable antiquities, as well as some premier party places and legacy lifestyles, this 9-night tour is a great introduction to the highlights of the Aegean. You'll stay in pleasant 4-star hotels on a B&B basis, and travel by ferry or air-conditioned car or minibus. It's a much more modern take on old-school backpacking, where you won't lack creature comforts.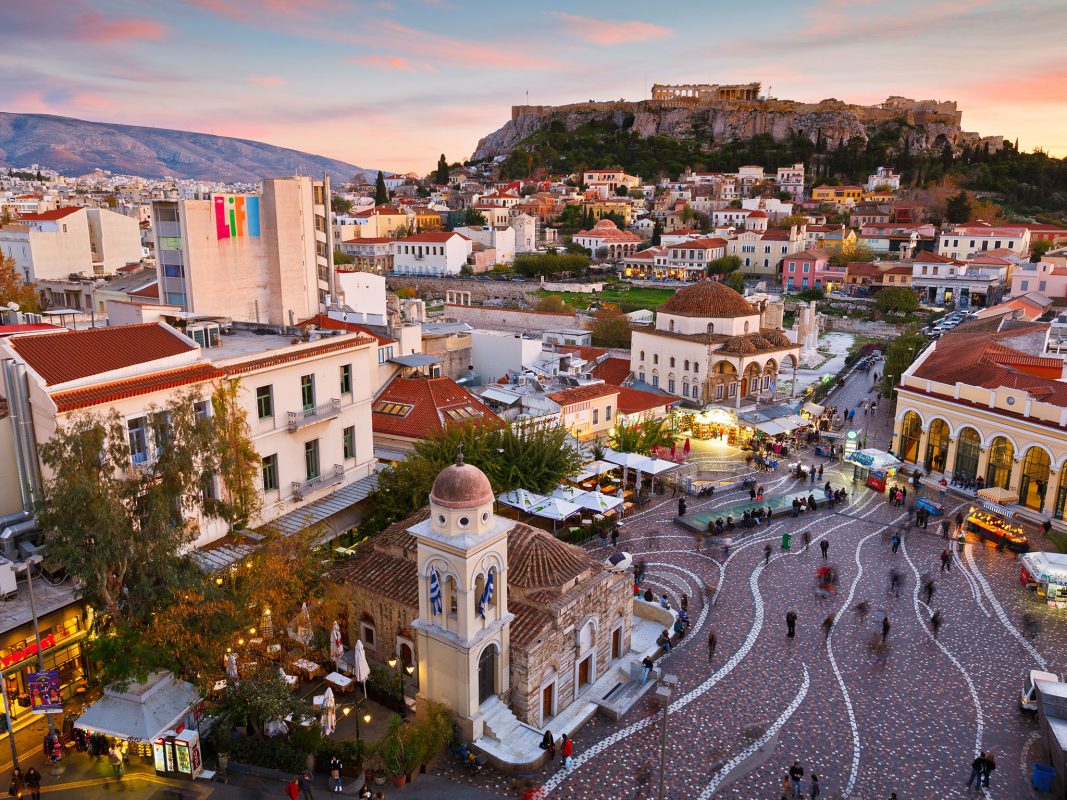 You'll be collected from Athens airport and transferred to your hotel. Depending on what time you arrive the rest of your day is at leisure to explore and find places to eat – make sure you visit the Plaka district for an al fresco meal.
Athens' Half-Day Cultural City Tour
You can arrange the organized tour for the morning or afternoon, but many people prefer to start early and avoid the heat of the day. You'll get to see all the classical highlights and the tour price includes a guide and entry to the Acropolis and Acropolis Museum. (insert link to Mykonos page –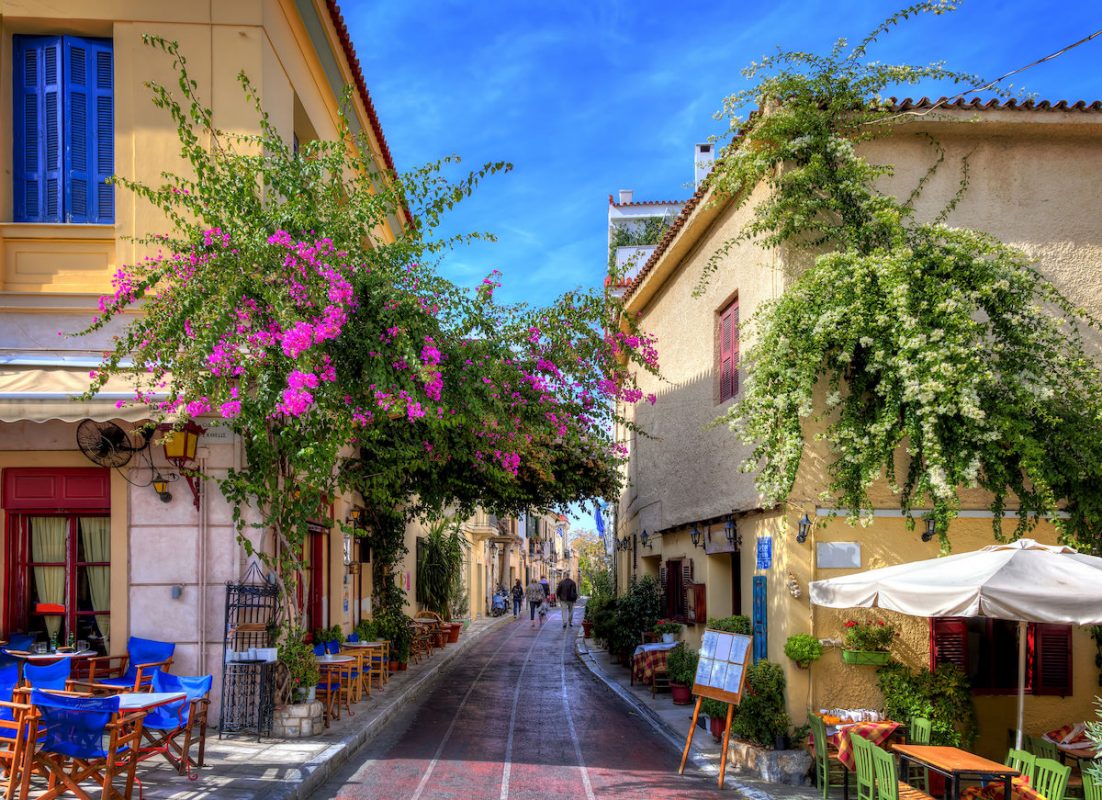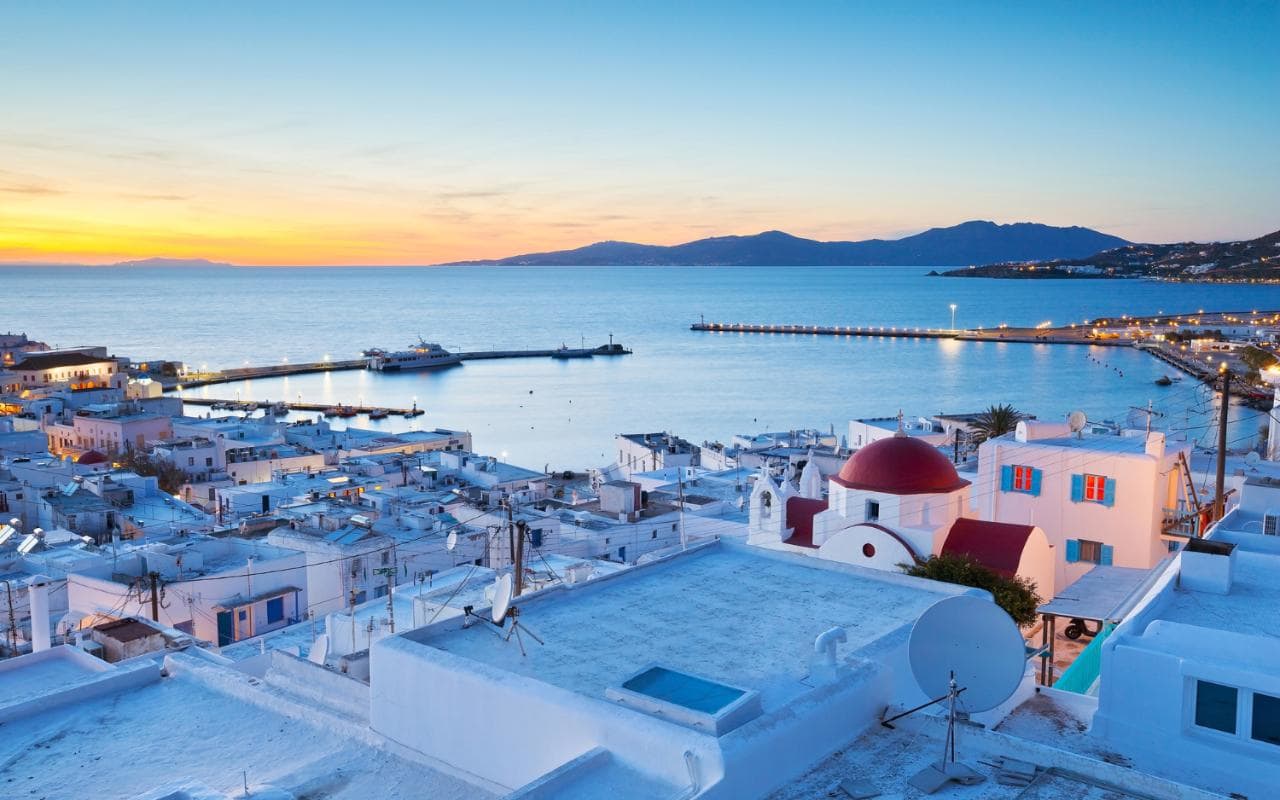 Back in the day our islands used to offer, shall we say, 'authentic' accommodation. Today the accommodation on offer is far more comfortable.
We prefer that and offer good quality hotels.
Many classical scholars regard the tiny island of Delos as the most important site in ancient Greece. Now uninhabited apart for the few 'guardians' that live here, this supposed birthplace of Apollo has an amazing history, which your guide will explain. The afternoon is at leisure back on Mykonos.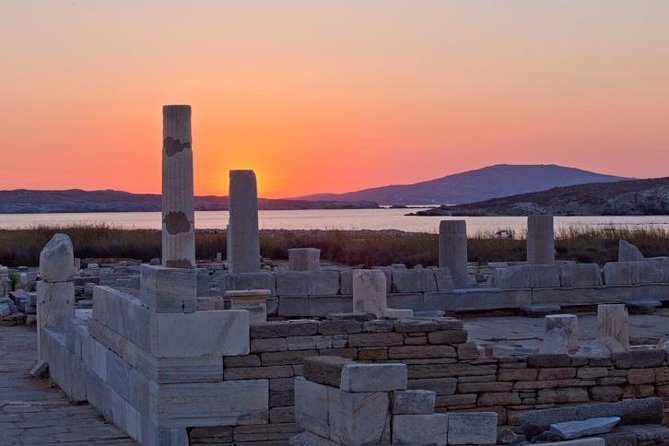 A fairly leisurely start to the day before we transfer you to the harbor at around 11.00 for the two-and-a-half-hour ferry crossing to Santorini. Perhaps make a picnic on the boat in the sunshine before we land and transfer you to your hotel. The great thing is you're in plenty of time for the famous Santorini sunsets – find a bar and treat yourself to a glass of excellent local wine or ouzo to take in the spectacular vistas.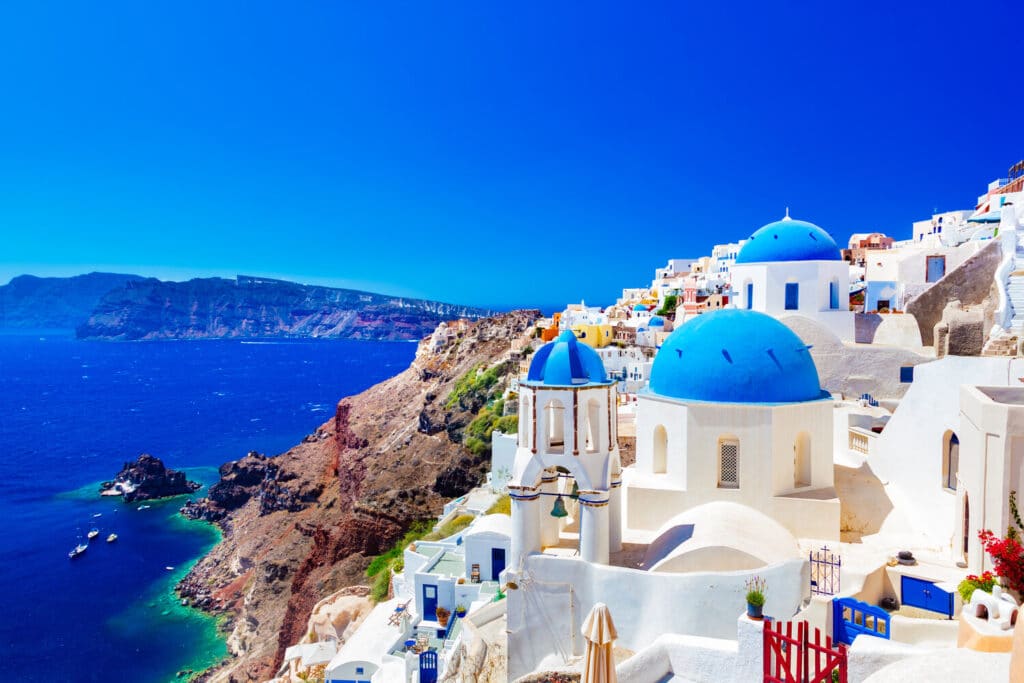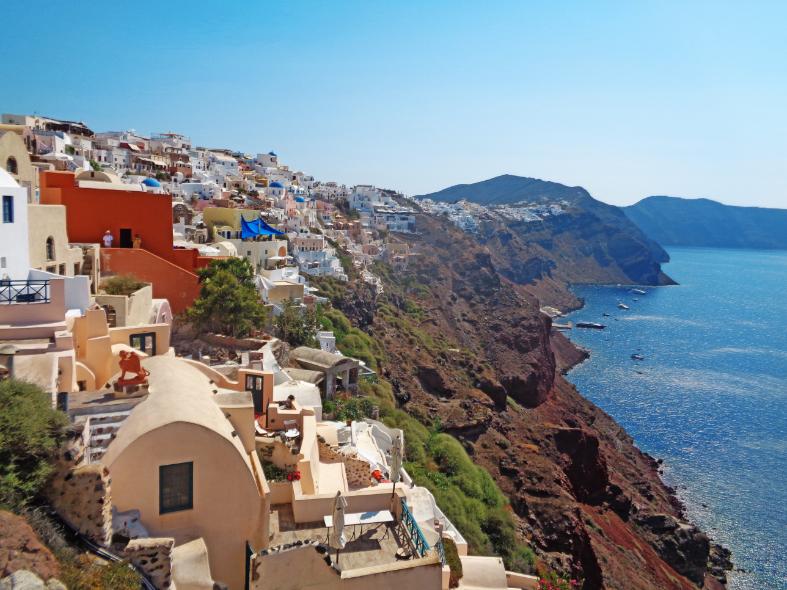 The result of a volcanic eruption that started the myth of Atlantis and devasted neighboring islands for many miles around, the caldera of Santorini is a culture vultures delight. Your guided island tour will show you all the highlights including the excavations at ancient Akrotiri – the Aegean's answer to Pompeii. The tour takes around 5 hours – the rest of the day is at leisure.
After yesterday's introduction to the island, you may have places you wish to revisit for longer. Alternatively, might we suggest the option of a wine tasting tour – the volcanic island soils have long been producing wines of internationally recognized quality and few things beat a couple of glasses of chilled white sitting on a vineyard terrace with fabulous views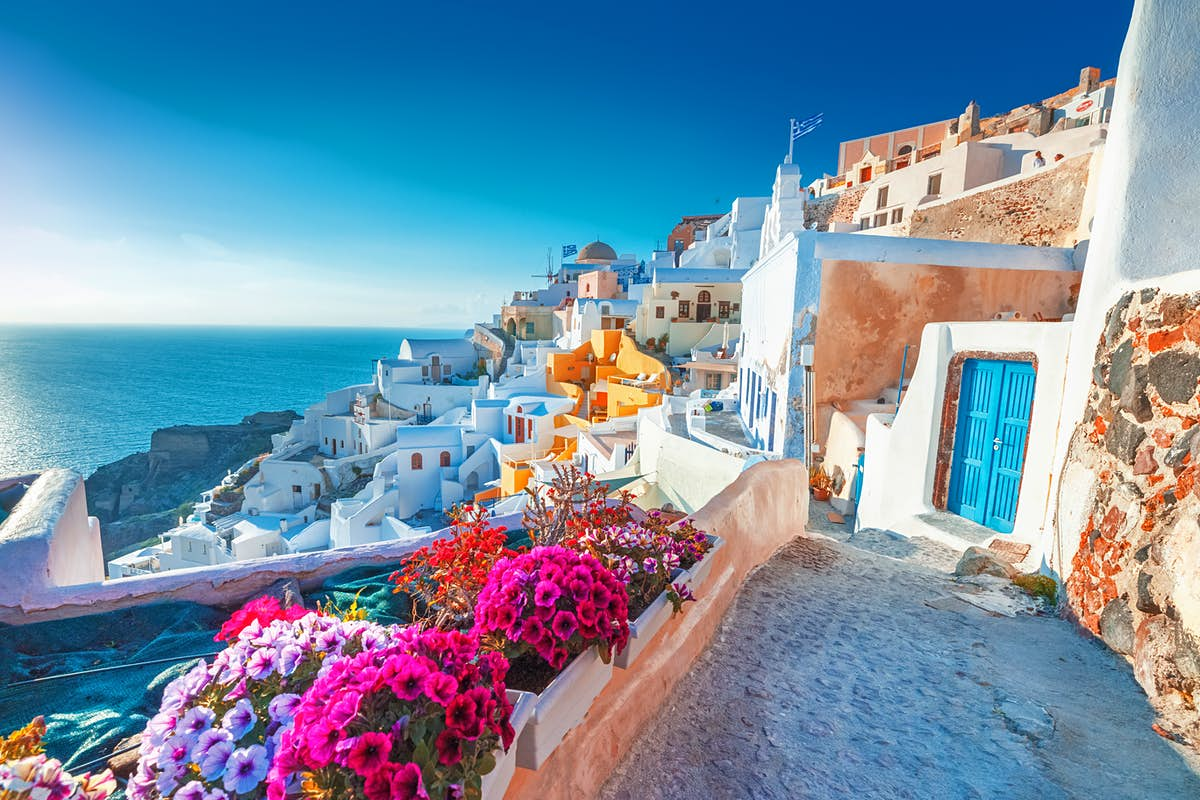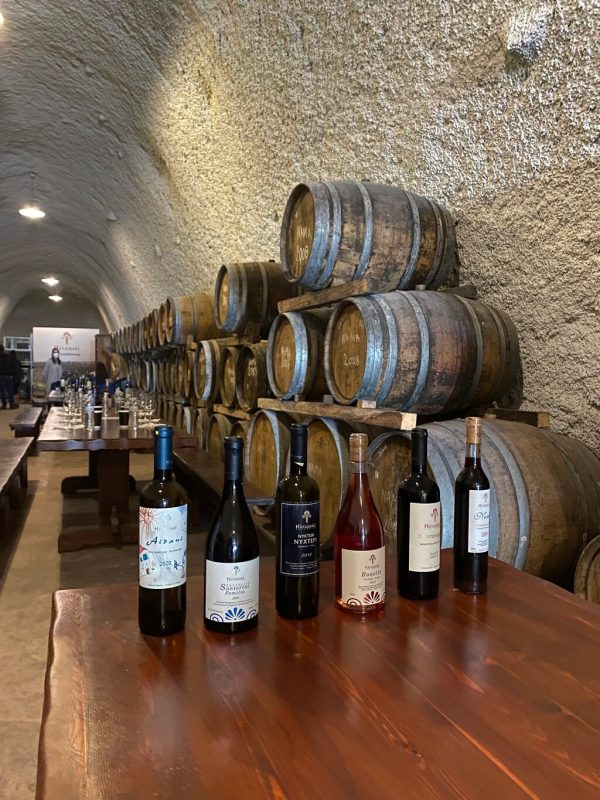 By now you'll have absolutely fallen head-over-heels in love with this amazing island. Simply go out and enjoy yourself!
Depending on your onward plans from Athens you can take a morning flight around 0900 or an evening connection around 18.00 back to Athens' airport. 
Of course, Athens makes the perfect jumping-off spot for any number of day trips to all manner of classical highlights. If you're thinking of a few more days and nights in our wonderful country we'd love to show them to you!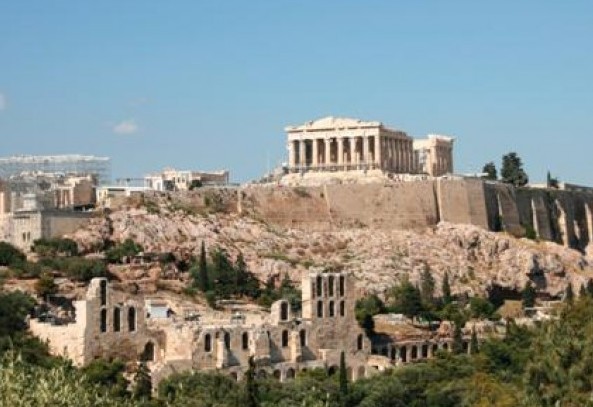 A chance to explore the famous beaches. Alternatively, if you're interested in finding out about traditional island life why not take an optional tour to visit an old Greek farm and winery called 'Mykonian Spitti'? You can take a cookery class, go wine tasting or just enjoy a relaxed day in the hills.