SMALL SHIP ISLAND-HOPPING
IN THE IONIAN SEA
OLD SCHOOL GREEK ISLAND HOPPING – NOW WITH ADDED AIRCON AND PRIVATE FACILITIES
Let's turn back the clock a few years. Back in the day Greek island cruising was all about a gorgeous wooden motor-sailer. It was about sand in your toes, swimming in a secluded cove, beach BBQs, great company, meals on board, a few drinks and mooring at a waterfront 5 metres from the nearest taverna.
It was wonderful. It was excellent value. But it was also about sleeping on deck because there was no air-conditioning and sharing showers and facilities. Luckily times have changed. This year, we're bringing back all the great things about old school island hopping and including air-con and private facilities (shower and loo) in every cabin.
It's still small ship cruising in a 12-cabin vessel. Our itinerary takes us to smaller off-the-beaten track harbours and islands. The price includes half-board. There is a full-time honesty bar. Naturally we have BBQs, a Greek Night and a Captain's dinner as tradition demands.
We cruise the spectacular Ionian Sea to the west of the Peloponnese. There are three itineraries – two 8-day cruises we call 'Ionian Jewels' and 'Ionian Gems', or a longer 15 days cruise called the Ionian Odyssey which combines both the Jewels and the Gems. All three are wonderful and still excellent value.
Welcome aboard the good ship Aegeotissa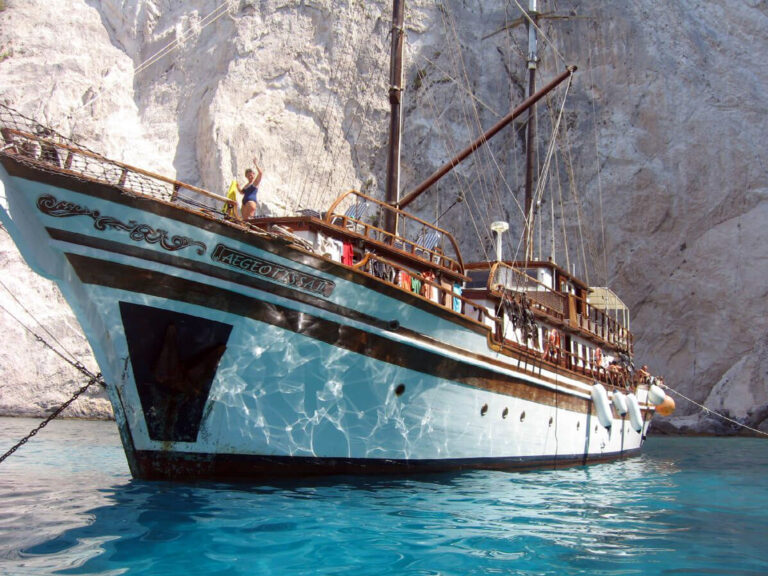 Our Ionian voyages of exploration are conducted on the good ship Aegeotissa, a motor sailor that can moor tight even to the smallest quayside and get you close to the action. The Captain's brief is to spend a pleasant time at sea each day, but make sure there is plenty of shore time to discover the local colour or sit and watch the world go by in a waterfront bar.
Our motor sailor has 12 cabins, so the full complement of passengers is normally between 15-24. Cabins are small, with air-conditioning and private facilities, but we don't have huge storage space so pack lightly. Cabins are made up once a day and linen changed twice a week. There is a sundeck and there are
areas to sit and watch the world go by. We run a full bar and normally a member of the crew will be there to serve you – but if not help yourself, make a note of it and we'll add it to your final bill.
We all eat together in the dining room at the same time, unless we're on the beach having a BBQ. Whenever we eat, we try to serve organic food, sourced locally, and freshly cooked by our chefs. We have a small wine list focused on local wines. All in all we would say it's comfortable 3-star living. 
We have a big focus on wellbeing. In order to combat global warmin,g our vessels run on the cleanest possible energy and we keep cruising time to a minimum – in these waters you don't need to travel a long way to see a great deal. If we find a messy beach we try and make the time to drop anchor and spend an hour or two collecting the plastic flotsam and jetsam, bagging it up and disposing of it. If you volunteer to join in, you are most welcome and rewards are offered. We are all on the same team.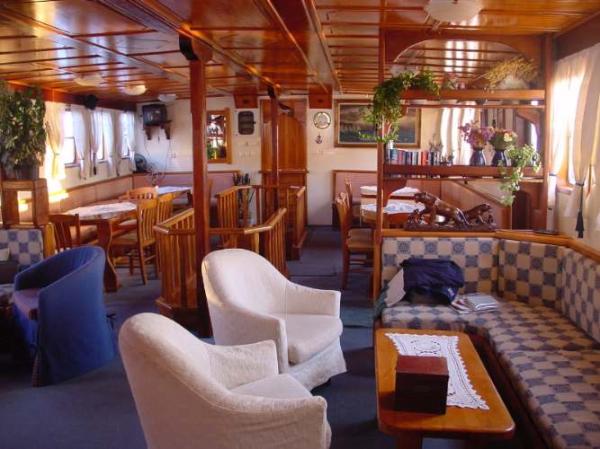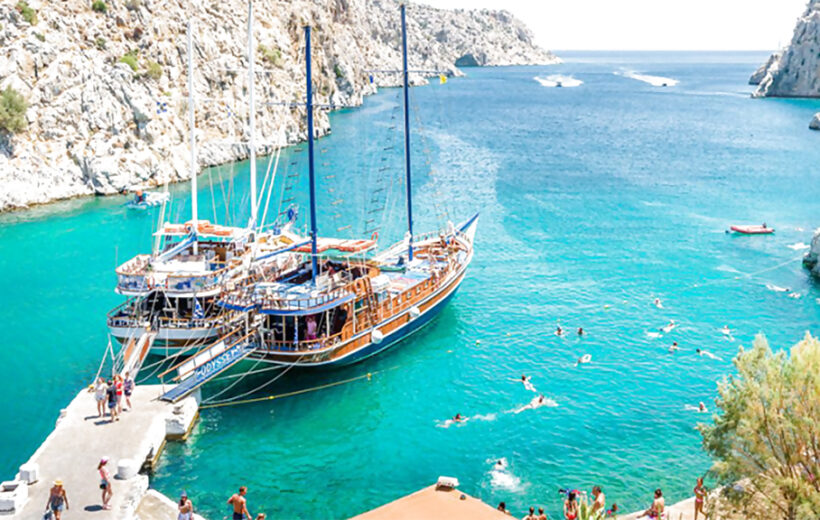 Lefkas : Preveza : Parga : Corfu : Syvota : Paxi : Nidri : Lefkas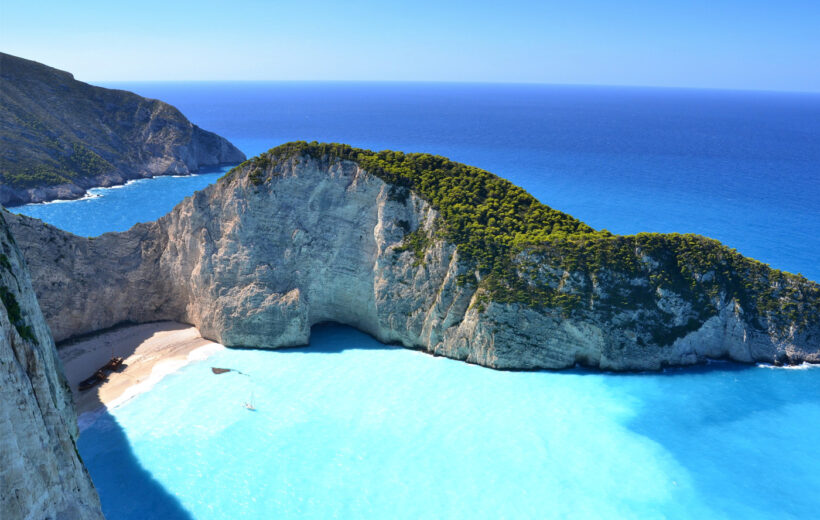 Lefkas : Meganisi : Ithaka : Zante : Sami : Fiscardo : Nidri : Lefkas