Many people see Athens as a great place for a city break. For sure it has the world-famous Parthenon, the Acropolis Museum, the Swiss Guards, the Temple of the Olympian Zeus and many more classical features. It also has great hospitality, bars and restaurants.
The problem is that people often try and rush through Athens in a day, often using it as a jumping off place for the islands. We have a better and much more rewarding strategy, especially if you're a culture vulture – come to Athens for a week and make it your base for a series of 'days out' that lets you explore many of the other World Heritage sites on the mainland or the Peloponnese.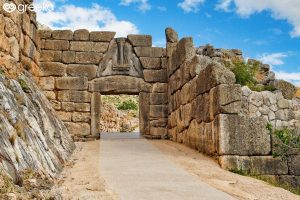 What few explores appreciate is that most of the great sites and sites of legend are within a comfortable day's drive of Athens. You can get picked up from your hotel after breakfast, drive through some stunning scenery in air-conditioned comfort, have a guided tour of a UNESCO World-Heritage site and return to the city for dinner in one of the many restaurants in the Plaka district.
The list of options is a 'must see' menu of antiquity:
Mycenae
Delphi
Olympia
The Monasteries at Meteora
The Temple of Poseidon at Cape Sounion
The theatre and sanctuary of Asclepius at Epidaurus
Within a few days, tutored by our expert guides. you can be fully inculcated into ancient Greek history and legend.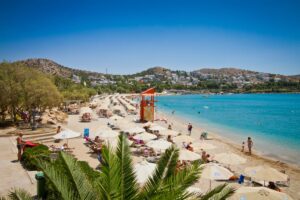 Most people also fail to realise that Athens has a very cosmopolitan and sophisticated beach culture. The Athenian Riviera is a wonderful stretch of coast, lined by sandy beaches, just a few kilometres from the city. It's a brilliant place to spend a day if you think you're going into cultural overload. Alternatively, if you're the sort of person that likes sand in your toes, why not base yourself here – the hotels are top class but a little more chilled than their more urban counterparts, and you can pop back into the hubbub of the centre any time you please.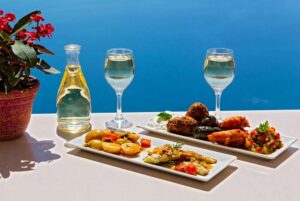 If you have Athens on your travel agenda, please don't think of it as a place where your interest ends at the Parthenon. We'd prefer you see as 'to the Parthenon and beyond'. Come to Athens as a place from which to Explore Greece.